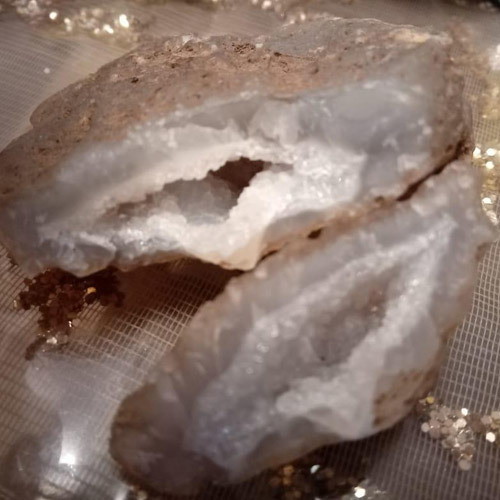 Product Description
Apophyllite Geode Stone is transparent crystals that are well formed and include high water content which makes it an efficient conductor of energy. It transmit energy and helps in enhancing vision and healing work. It work excellently in stressful situations and clears negative thoughts, moreover encourages honesty to self and others. Additionally, this Apophyllite Geode Stone creates a conscious connection between the physical and spiritual, as it is a powerful transmitter of vibrational energy. The stones are verified on the grounds of several parameters to make sure that they are free form every type of damage for delivering an optimum utilization.
Features of Apophyllite Geode Stone:
They can be accessed in diverse specifications to satisfy the needs of clients.
Backed by modern day methods and skilled personnel.
Serve many applications in diverse industries.
Help in creating an environment of good thoughts and anxiety free.